ONSITE TESTING FOR REBAR AND ANCHORS
Hilti's onsite tests for post-installed rebar and fastenings

You need to carry out onsite testing for rebar and anchors if you don't know the load capacity of base material.
This is if a base material isn't covered by ETA guidelines or by Hilti technical data – such as when the base material is old or damaged concrete or rock.
Onsite testing calculates the design resistance of a base material and can determine which anchor system is right to use for your installation. Onsite testing can be carried out using a destructive pull-out test or a non-destructive proof load test.
From 1st Aug 2023 onwards, you will need to know the Proof Load and a SO# to schedule onsite testing. Please reach out to your dedicated Hilti account manager for assistance if necessary.
WHEN TO CARRY OUT ONSITE TESTING
You can use onsite testing in the design phase and after the installation of a fastening system.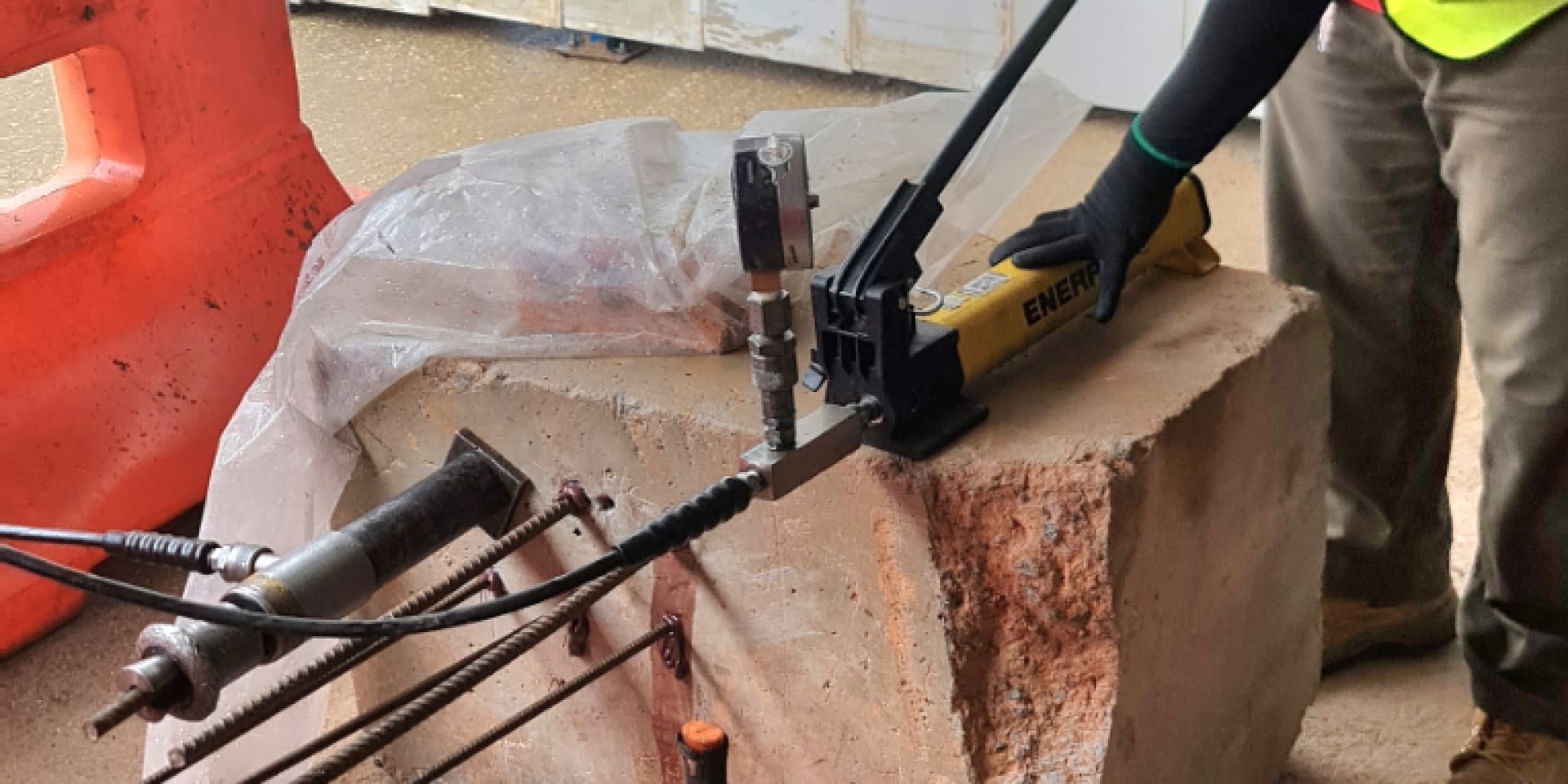 Onsite testing during design phase
During the design phase – determine the resistance of a base material and which fastening system to use.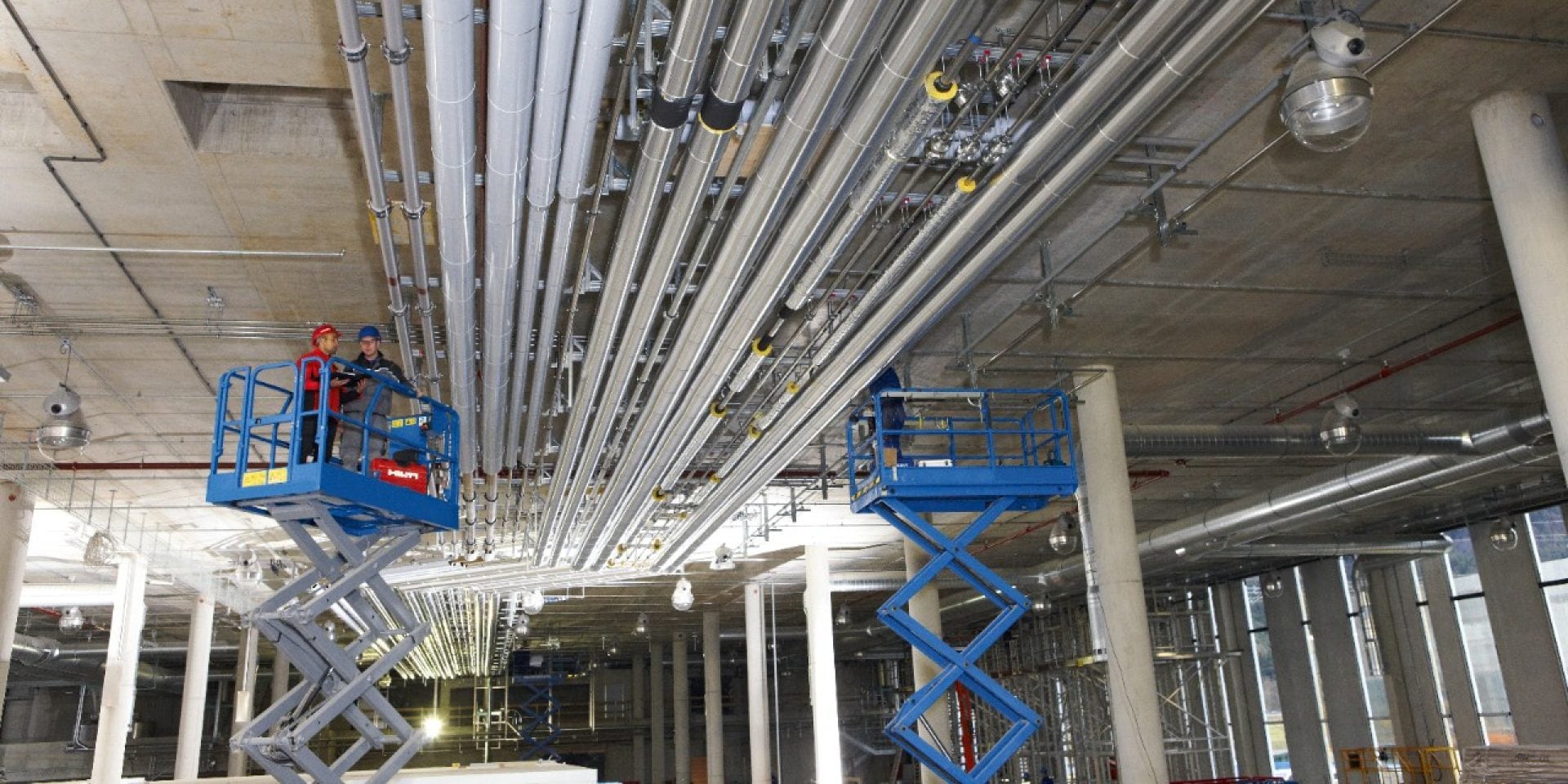 Onsite testing after installation
After installing anchor systems – determine quality and safety. This can be required by building owners or to ensure compliance to local guidelines.

AVAILABLE REPORTS AFTER TESTING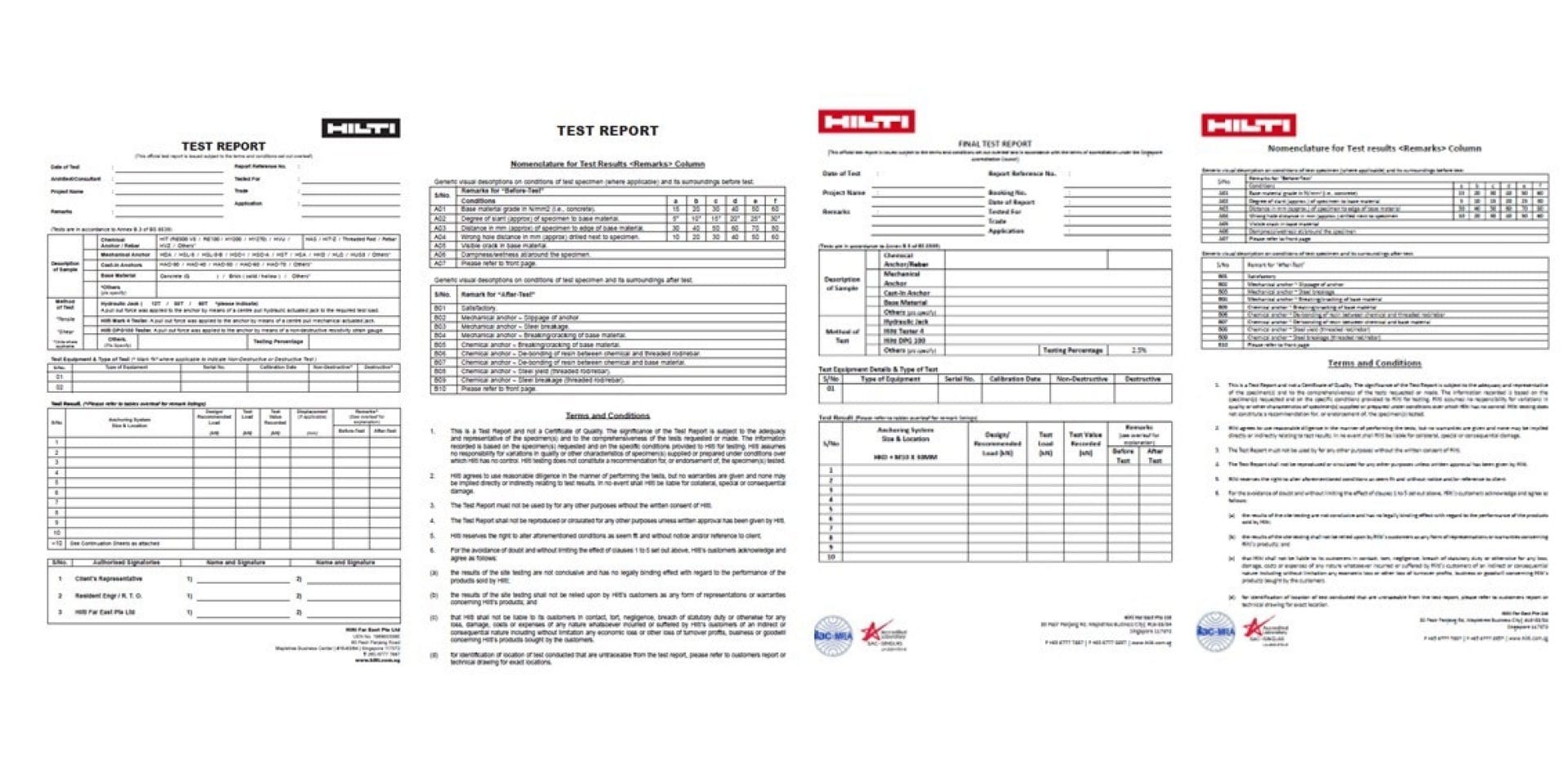 Our onsite testing is carried out by trained personnel. We will provide you with a detailed written test report with technical data from the test. Upon request, Hilti will also be able to provide SAC SINGLAS-certified report in PDF format.