Hilti's Best Kept Secret
E-Procurement and Email Ordering

You may have heard of e-procurement but what does it actually mean? You might be surprised to hear it can help you to increase process efficiencies, reduce costs and provide visibility into the day-to-day transactions of your business. This means it automates the procurement process from quotations to invoicing – helping to speed up your order lifecycle, simplify administrative tasks and get your products delivered to the right person at the right time.
Here at Hilti, we do all that and more. Interested in free standard delivery? You can get it with one of our e-procurement solutions: email ordering – it's our best kept secret.
Let's discuss…
email all the way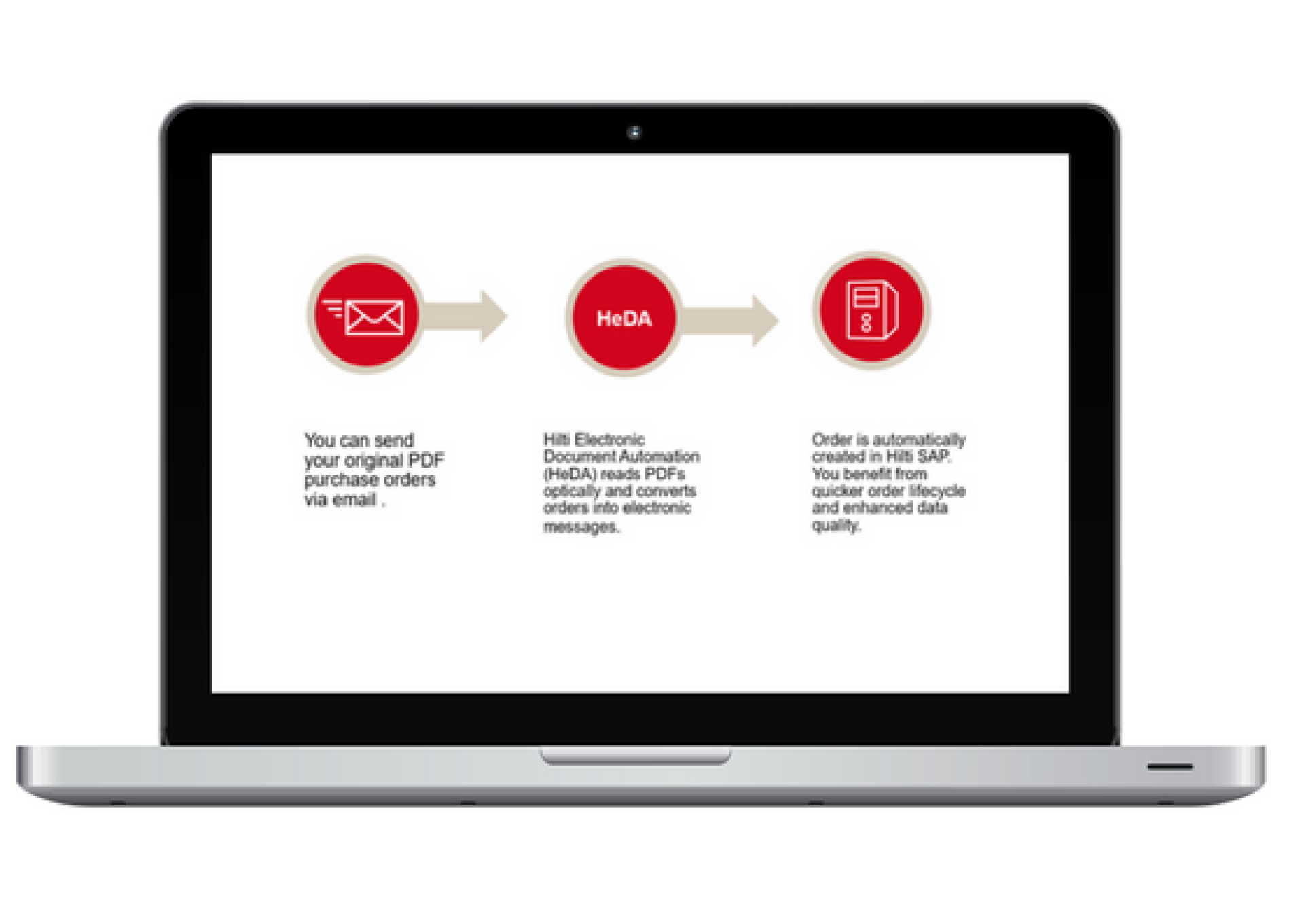 If you send your orders via email, we can speed up the process by converting this into an automated order. This solution allows us to open your purchase order attachment and automatically convert it into an order in our SAP system.
It's quick to set up and the only thing you need to remember is to include: the delivery address, Hilti item numbers and quantities -- easy!

Quick and efficient processing
So why change to email ordering? Email ordering is great for customers with their own purchasing system who don't want to double order entry online. We can process most fax images and PDFs but we can't convert handwritten orders. As well as that, standard delivery is free of charge for email orders - regardless of order value - and setup can take less than a day.
Fancy saving time and gaining free delivery? Then our email ordering is the right thing for you.
Email ordering is one of many of our e-procurement solutions. So, if you'd like help in choosing the right solution for your business, contact your local Hilti team.