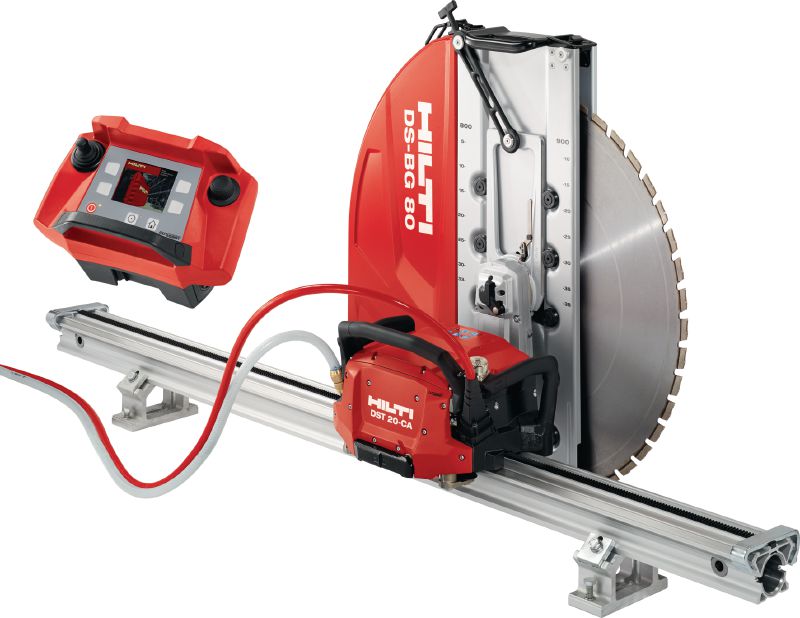 Move cursor over image to zoom.
Click on image to zoom.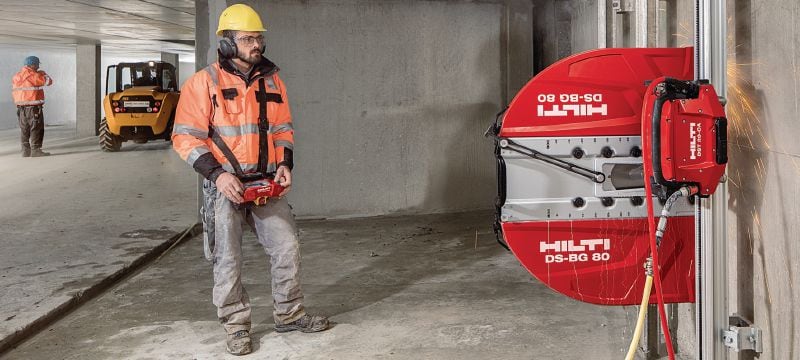 Move cursor over image to zoom.
Click on image to zoom.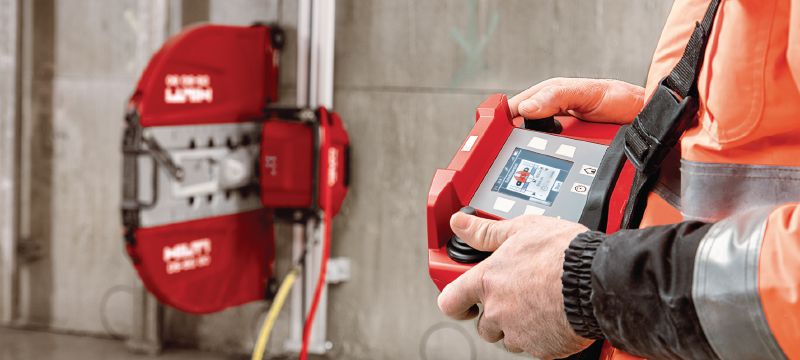 Move cursor over image to zoom.
Click on image to zoom.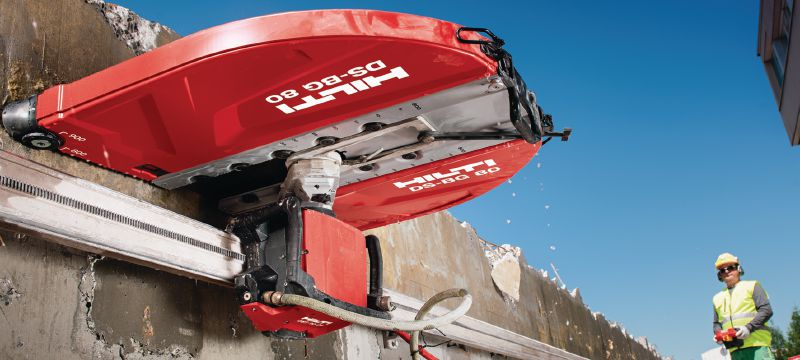 Move cursor over image to zoom.
Click on image to zoom.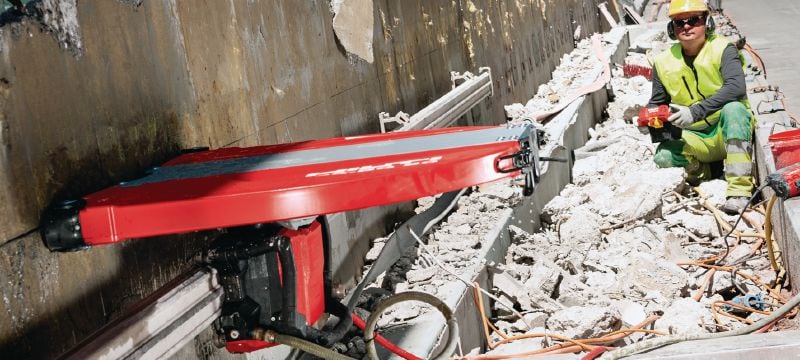 Move cursor over image to zoom.
Click on image to zoom.
DST 20-CA Wall saw
New product
Item #r4853815
Electric wall saw for tough cutting jobs with cut assistance and on-board control electronics (no e-box)
Motor power: 20 kW
Blade diameter - range: 600 - 1600 mm
Min. generator power: 40 kVA
More technical data
Features & Applications
Features
Hilti Cut Assist – equips tool for fully automated cutting. Starts when surface is detected, then continuously optimises speed, gear and water flow, even when cutting through rebar. Cut Assist means much higher productivity and more time for other tasks.
No external e-box necessary – control electronics integrated on-board make the saw more compact, as well as easier to handle, transport and quicker to set up
Cutting depth is displayed in real time on the remote control
Wireless remote control
High reliability thanks to integrated control electronics and fewer electrical interfaces and cables
Applications
Cutting and extending openings in concrete walls and floors
Precise demolition of walls and floors with low vibration
Cutting through heavily reinforced concrete, synthetic and natural stone, brick and block and other mineral-based materials
Cutting in tight spaces and where access is difficult
Facade and balcony renovation
Electric Diamond Wall Saw with Exceptional Power-to-Weight Ratio
Hilti DST 20-CA - No more separate electrical box required
Smart solution in a clever design
The DST 20-CA diamond wall saw is the first wall saw in its performance class to feature fully integrated, intelligent electronics, eliminating the need for a separate electrical box.
With a maximum cutting depth of 73 cm, it covers the typical wall saw applications and provides a 30% increase in cutting performance compared to its predecessor.
This and the new compact design, make DST 20-CA exceptionally suited to fulfil all your cutting requirements for small and heavy-duty applications.
More power

30% more cutting power and 200% more starting torque compared to the DS TS20-E wall saw.

Less cable
Reduces the risk of damage to cables and thus avoids unnecessary repair downtime.
Less weight
The new DST 20-CA wall saw belongs to the saws with the best performance-to-weight ratio in its class. Heavy items such as the electrical box and cable are no longer required.
Electronic cutting assistant
The latest release of Cut Assist features a 15% increase in cutting speed as the cutting process is optimized and a new log function which keeps a record of every cut made.